Wiki Targeted (Entertainment)
Play Sound
"The Girls Who Get Really Naked" is the seventh episode of cycle 1 of America's Next Top Model. It first aired on July 1, 2003, and garnered 4.40 million viewers.[1]
Episode
A contestant struggles to find a balance between her religious beliefs and her sexuality; the models navigate Paris during a challenge; one woman enlists the help of a stranger to get ahead.[2]
The episode opens with Adrianne and Elyse in the hotel dining room while Robin and Shannon are at their room. The former talk smack about the latter.
Photoshoot 1
The scene cuts to the girls getting ready for a photoshoot with Tyra. She has them go outside the balcony and take a black and white beauty shot with heavy dark makeup. Tyra thinks that they all have a star power.
After the shoot, the girls are sent to Carven, the oldest couture house in Paris. Tyra explains that couture is the height of fashion, and she has them tie their hair into chignons, the most elegant way to have their hair. She introduces Pascal Millet, the creative director for Carven. He has them try on clothes and perform runway with them. At the end of the teach, he gives them all gift bags. There is a Tyra-Mail back at the hotel.
Tyra Mail: Tomorrow is your day. You have from 10:00 to 3:00 to enjoy Paris and all its wonders it has to offer.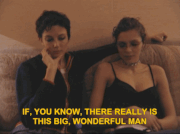 Robin and Shannon want to go shopping, but Adrianne hates it. She wants to go visit the gave of Jim Morrison of The Doors, as well as visit the Eiffel Tower. Elyse suggests a compromise but Robin doesn't budge. She becomes to frustrated that she leaves the room in tears, with Adrianne comforting her.
The next morning, the four split up into two. Adrianne and Elyse get lost in the graveyard and can't find the grave, but they still have fun doing other things while Robin and Shannon do their shopping. The latter get to the hotel first and find a Tyra-Mail.
Tyra Mail: You have until 4:00pm to get ready for a spectacular night out.
Challenge
The girls are taken back to Carven where they meet with Pascal. He tells them they have to socialize with four gentlemen while wearing couture dresses. The winner will be taken to the presidential suite of the Le Méridien hotel where they can spend the night.
The girls are driven to Fouquet's Restaurant where they meet the men, and they will be judged on their etiquette. At dinner, Elyse tried everything while Robin hated the food. Adrianne said Robin was too bitchy and Shannon was too teethy. After dinner, they went to see ballet, which Adrianne loathed. After the show in the limo, Robin didn't want to interact with the men at all and instead read her bible. At Le Méridien, the men decide who should win. They think Robin was too distant, and she didn't eat enough. Adrianne was very funny and radiant, but not as clever as Elyse. Elyse was the most interesting, and Shannon looked gorgeous, but was very cold. They announce Adrianne as the winner, and she picks Elyse to share the suite with her. The two were ecstatic about being away from the Christians.
Photoshoot 2
The girls meet with Mr. Jay at the Frank Buddha Bar, and he tells them they will be modeling diamonds. He reveals that they're bodies will be greased up, and that they will be posing nude. Jay notes that Adrianne and Elyse were nonchalant about it, Robin's face dropped, and he thought there was a chance Shannon could perform the shoot. The photographer is Patrick Katzman. The order of shooting is Adrianne, Elyse, Robin and Shannon.
Adrianne is first, and Shannon started crying when she saw her nude at the bar. Jay thinks she took direction well, and Patrick thinks she gave a solid performance. Jay offers the Christians a more private place to shoot, and they can wear nude underwear which can be retouched into simulated nudity. Robin is still bothered, but she and Shannon want to try the underwear on. Sometime later, Jay tells Elyse that Robin playfully shook her bare boobs at her. Unknown to her was Tyra standing right next to him.
Elyse is next to shoot, and Adrianne thinks she's doing better than her. Jay loves her look in her eyes. Robin and Shannon decide they will not participate in the shoot. Shannon thinks it wouldn't feel like her, while Robin is sobbing.
The next day is the girls last day in Paris. Adrianne loved the experience while Robin felt bitter-sweet. The girls are flown back to New York City, and all four have to sleep at the Milan room at the loft. There is a Tyra-Mail.
Tyra Mail: Welcome back! Milan is your new home. Unpack and settle in. Tomorrow, three of you will continue on to become America's Next Top Model, one of you will be eliminated.
Judging
The guest judge is Derek Khan, the stylist from previous episodes. He announces the judging challenge. The girls have to style themselves couture in ten minutes, and he offers them many accessories.
Elyse's look is praised across the board. They think she looks a more healthier weight in the photo. She says she was very comfortable shooting nude, and Janice sees confidence.
Tyra asks why Shannon didn't pull her hair back since that made her more edgy. She says she ran out of time, and the judges think her look is too plain. She says she would never pose nude no matter what, which Janice and Beau lambast her on. Tyra says she doesn't pose nude either, but she would simulate it.
Derek loves Adrianne's look, but she could have accessorized more. All the judges love her photo, but Kimora thinks she can be too buff.
Robin's look is over-accessorized, and Janice has her take her hat off. Tyra confronts Robin's behavior at the couture house, and reveals she saw her shaking her boobs at Jay. Robin denies this, but none of the judges believe her.
At deliberation, Kimora wants Adrianne to tone down her hardness, Elyse's photo is the most versatile to Janice. Derek thinks Shannon is too limited. Janice and Beau are turned off by Robin's behavior.
Call-Out Order
| Call-out | Model |
| --- | --- |
| Best Photo | Elyse |
| 2nd | Adrianne |
| Bottom 2 | Shannon |
| Eliminated | Robin |
Trivia
This is the first nude shoot in Top Model history.
This is the first episode where there are two photoshoots.
The black and white beauty shoot is the first shoot done by Tyra.
This is the first episode in ANTM history where a girl declines participating in the photoshoot, and the only time ever where more than one girl declines.
Shannon is the first girl to survive the week with no photo. She is followed by Fatima Siad.
A compilation video of Adrianne in the shoot and judging is the most viewed video from the cycle on YouTube, with over 120,000 views as of 2021.[3]
Adrianne said in an Instagram post in 2020 that Mr. Jay asked her to pose nude in the middle of the room as a plot to get Robin out.[4]
Quotes
"Kesse and myself, we used the read the bible together!" (Robin)
"I believe in a higher power. I don't believe that higher power asks you to sacrifice every damn moment for him." (Adrianne)
"I do believe in God, I'm just not psychotic about it." (Adrianne)
"The gown was like a $20,000 gown! How are you not gonna like some gown that's worth more than your house and your car?" (Adrianne)
"Respect me when I say I don't wanna go see the graves! Respect me just like I respect you! I said I wanna go shopping, Shannon said she wanna go shopping. I don't go see graves, just like you don't believe in God, I don't go see graves! I don't try to make you believe in God do I?" (Robin)
"She doesn't seem very Christ-like to me. In fact, I think she secretly worships the devil!" (Adrianne)
"All this stuff she's pretending to be, if, you know, there is this big, wonderful man in the sky, then he's going to whoop her ass when she gets up there." (Adrianne)
"Elyse, I need a boyfriend for this place. Will you be my boyfriend?" (Adrianne)
"You're looking at a representative for not only young women, uh, but America as a whole, and a woman that has integrity." (Robin)
"Last week, it was bra and panties, I probably would never do that. This week, its two shreds of ribbon and a thong! What is it gonna be next week? My grandmother used to always tell me "If you don't stand for something, you'll fall for anything" so this stand right here I'm taking might make me be eliminated, so if my time here is up, then I'm okay with it, I'm okay with that." (Robin)
"What is this person that preaches all this, "I'm holy, I'm this, I have my bible open" and here you are, opening a curtain and you're topless and you're shaking your chest jiggly-shimmy, I saw them go round and round and up and down! " (Tyra)
"Now whether or not they shook, or whatever, I'll own up to what I did!" (Robin)
"Where was your bible when you were shaking your tits at Mr. Jay?" (Janice)
Gallery
To view the gallery for "The Girls Who Get Really Naked", click here.
References